Sarge's Delicatessen & Diner
548 3rd Ave, New York, NY 10016
Order now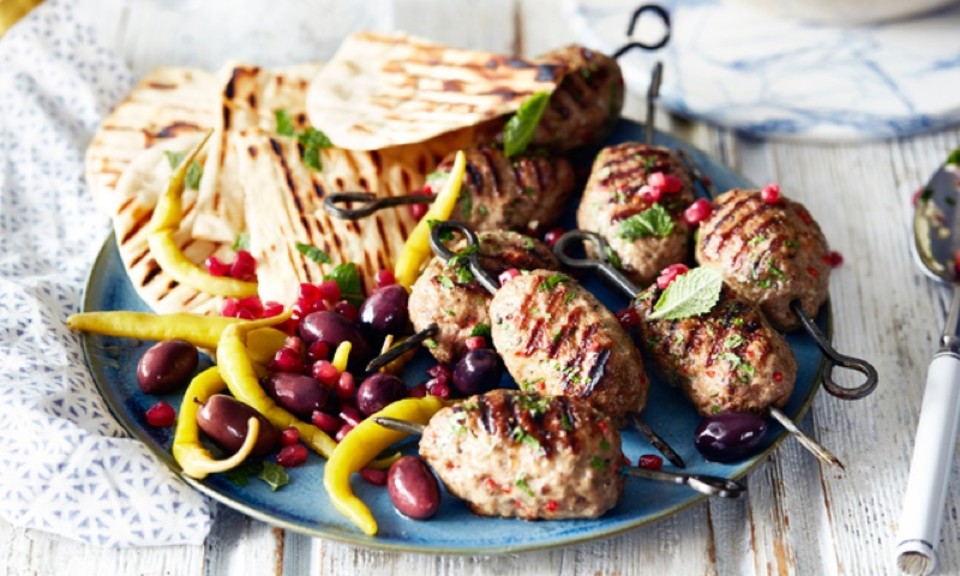 Linda
E,cept forthe order arriving an hour early, everythingwas perfect! If there wasn't a $15 delivery, I'd order from here very frequently. Food is exceptional with very large portions. Ive never had a late delivery from sarges. Ive never gotten an incorrect order. You'll have enough food for two meals. Definitely recommend!!
Jasmine
20 dollar delivery charge is disgusting. But Ill forever keep ordering from you guys because your chicken salad is so incredible. And the matzo balls. Id fit love this deli long live sarges. But still the delivery fee is too high
SHOSHANA
Sarge's is a neighborhood staple. They had my chicken soup with noodles, veggies and matzo balls. Healed me in one meal. I've had other food when feeling good and loved it all.
Taras
Their delivery process is on point !!!
From freshness to temperature to timing of delivery as well as a super friendly delivery guy ...
Well done guys,!! Again and again
Terri
Since 1989 I have been ordering from this 3rd Avenue location. The chicken broth is excellent and cures the common cold.
Jessica
Chicken in a pot is the BEST delivery chicken soup in the neighborhood. Literally taste like my mother's (excellent) chicken soup. Huge amount of soup, maybe 2qts worth? Generous amount of chicken, an enormous, well-textured matzo ball, carrots that aren't mush, and great broth. They're really good about accommodating side instructions (I ask for no green peas in the soup), soup is well packed, delivery is fast, and no drama. Chicken pot pie is also wonderful and tastes wonderfully homemade. I did not love their burger, but it certainly wasn't the worst I've had in the neighborhood. This is overall a fantastic, reliable place, that is my top choice for chicken soup.
Reid
I have been ordering from Sarge's Deli for awhile now and they are probably one of the only places that has never messed up my order. Their food is always on time, warm and delicious. They listen to my instructions and always get my order 100% correct. If I ask for a side of mustard, they give it to me. They give you a straw if you need a straw. They give you plastic forks and knives cause they know you need them to eat. It's small things that most places don't care about that really matter. The food is a little pricey but you get what you pay for and food/customer service quality is 10/10.
David
Sarge's is the undisputed best Diner in NYC. EJ's and Knickerbocker Grill are close seconds, but Sarge's has amazing consistency for churning out great meals in man-size servings. It is pricey, but you are getting food from scratch, not frozen. My go to lunch items are: the Consume, the French Toast, the quarter pound of Salami, Sarge's Special Open Sandwich, the Sky Scrapper Burger, the Chopped Liver, the Pastrami and Tounge Sandwich, and the Vanilla Shake. Everything on the menu is top notch.
Lee
Sarge's is the absolute best thing that exists. Souper soup will cure whatever you have (and is the most delicious soup ever), the French dip is to die for. The lean corned beef is everything. The potato knish is perfect. The stuffed French toast... there's just nothing better. In. The. World. The macaroni salad is the ideal blend of vinegar and mayo, veggies and noodles. I adore sarge's and have been ordering consistently since they reopened a few years ago. Do it. You won't regret it.
Debra
Sarge's is the best! Quantity Plus Quality. If you order a sandwich expect to take half home. Better yet, split a combo pastrami/corned beef with a friend and share a side of the best onion rings ever. Sarge's food is a celebration of true NY deli. It's SO tasty. So much better than more famous places. It's the real thing! Don't bother if you're shy around food; this is not to be picked at. Roll up your sleeves, tuck in a napkin, and enjoy! Sarge's is pure 24-hour food joy.
About us
24 Hours, Alcohol, Breakfast, Classic, Coffee and Tea, Deli, Diner, Dinner, Hoagies, Kosher-Style, Late Night, Lunch, Lunch Specials, Salads, Sandwiches, Soup, Subs
Today

Delivery: 10:00 AM - 10:00 PM

Takeout: 10:00 AM - 10:00 PM

Delivery

Monday:

10:00 AM - 10:00 PM

Tuesday:

10:00 AM - 10:00 PM

Wednesday:

10:00 AM - 10:00 PM

Thursday:

10:00 AM - 10:00 PM

Friday:

10:00 AM - 10:00 PM

Saturday:

10:00 AM - 10:00 PM

Sunday:

10:00 AM - 10:00 PM

Takeout

Monday:

10:00 AM - 10:00 PM

Tuesday:

10:00 AM - 10:00 PM

Wednesday:

10:00 AM - 10:00 PM

Thursday:

10:00 AM - 10:00 PM

Friday:

10:00 AM - 10:00 PM

Saturday:

10:00 AM - 10:00 PM

Sunday:

10:00 AM - 10:00 PM
Sarges Deli is the one and only Jewish delicatessen open twenty-four hours a day, seven days a week, and never, ever closes. Sarges Deli has been New Yorks promised land of delicatessen treats since Abe "Sarge" Katz opened its doors in 1964. Its the true New York deli experience, the number one place for old world specialties like pastrami and matzoh ball soup.